Weight Loss Class
Website Design with Geo-Location based search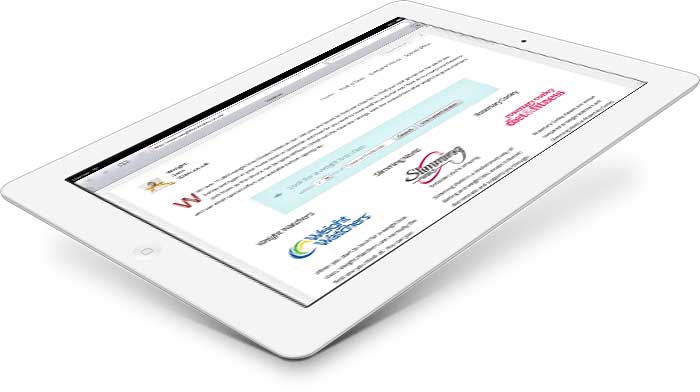 WeightLossClass.co.uk is an internal project used by the team to investigate the capabilities of the GeoMashup wordpress plugin, with the aim of making a user friendly and search engine friendly multi-location website.
With over 11,000 weight loss classes listed on the site, Geo Mashup makes simple work of navigating and searching for a particular class in any location around the UK. The site makes use of the HTML5 Geolocation API to quickly and accurately work out where the user is without them having to type in a town name or postcode. Just two clicks and the user is presented with a mapped out list of weight loss classes.
Like all of our new websites, the design is 'responsive' so it looks as good on a desktop PC as it does on an iPad or mobile phone.
Contact us today for more information and to see if we can build a new website for you.
www.WeightLossClass.co.uk currently receives 950 visitors a day just 50 days after launch, so we're happy with the site's progress in the search rankings on Google.
We'll continue to experiment with search engine optimisation to improve the visitor numbers as well as providing a useful resource for visitors. Other ideas will be tried out to improve customer retention, decrease the bounce rate (rate at which visitors return to Google results) and increase the time visitors spend on the site.
What we learn on our own projects gives us insight into what will work well on your website so get in touch with us today.