Chimera Partnership
Website Design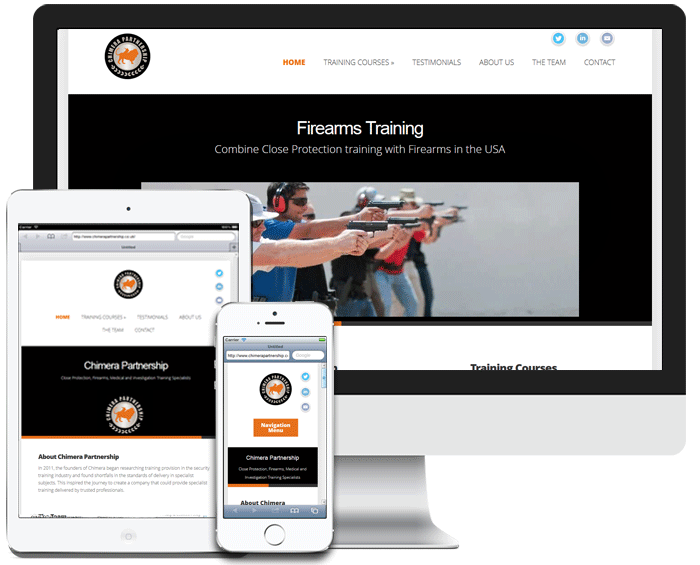 Chimera Partnership are a specialist training company in the Close Protection sector.
Their old site needed a re-design to give a more professional look that made them stand out from the competition. The 'responsive design' means that visitors to the website will get a good customer experience no matter what device or browser they are using.
The site is built on the WordPress platform with content and logo supplied by Chimera Partnership and selected images from iStockPhoto.
Like the other sites we build, the team at Chimera are able to make content updates without having to ask Oakes Media to do it for them. They just log-in, select the page and type in the update.
Visit the site – Chimera Partnership