Oakes Media Website Design
At Oakes Media, we take the time to understand your business needs before building a website. With over ten years experience in performance marketing, our success has come from designing websites that get thousands of people from the search engines to the checkout. From one page company information sites to ten thousand page directories, Oakes Media can help you with your website.
Web Design
We are a Kent based web design company and have been designing cost effective websites since 2003. Our websites are elegant, easy to use and search engine friendly.

Responsive Layout
Your website needs to look as good on a PC as it does on an iPad mini or Android mobile phone. We build fully responsive sites so your visitors get the best experience whatever the device.

Get In Touch
If you need a brand new website design or refresh of your current one, please get in touch with us. You won't get a hard sell, just advice on what we can do for you and how much it will cost.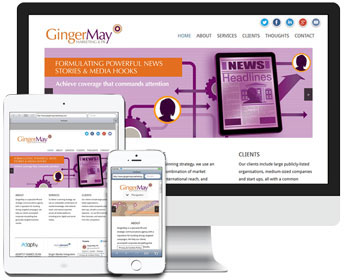 Responsive Website Design
Are you losing 25% of your potential customers because of the way your website looks on mobile phones and tablets? Does your site look right on the latest desktop web browsers? Oakes Media can help re-design your website using your existing content and images to produce an up to date website that looks good on PCs, Macs, laptops, iPads, Android phones and iPhones.
Desktop & Laptop

75%

Tablet

10%

Mobile

15%
Oakes Media created the Chimera website for us from the beginning and we had no idea what to put on the site and how to manage the layout.
Fortunately Ian had an in depth understanding of how to create a simple but effective layout which was very easy to navigate for users. When we had queries and problems with content Ian was able to change the site to our specifications very quickly and precisely.
I would highly recommend Oakes Media for website construction and assistance and would certainly use them again in the future.
Matt
When we looked to redesign the GingerMay website we spoke to a number of different companies, but Oakes Media really stood out as having the creative knowledge and expertise we were looking for.
Ian was really interested in our ideas and made some excellent suggestions that we just wouldn't have considered.  He was also very responsive and changes were made quickly to a very high standard. The whole process was really simple and given we are a really busy company, he made it completely painless.
We are absolutely delighted with the results, so if you're looking for a new website I can't recommend Oakes Media highly enough.
Victoria
We were pretty difficult customers but Ian never once wavered in his patience with us. He is extremely knowledgeable about SEO and gave us lots of invaluable advice.
Working with Ian made the process of building a website so much easier and, as we are not entirely IT literate, Ian was there at every stage explaining, translating what we considered techno mumbo jumbo into a language we could understand.
We can't thank you enough, Ian, for getting the website up and running. We would probably still be faffing about if not for you…
Denise
Get In Touch
We keep fairly flexible office hours around here so if you can't get hold of anyone on the phone (01303 261702) please don't be offended! Its best to send an email to [email protected] or use the contact form below and someone will get back to you as soon as possible.